The Selection #1 by Kiera Cass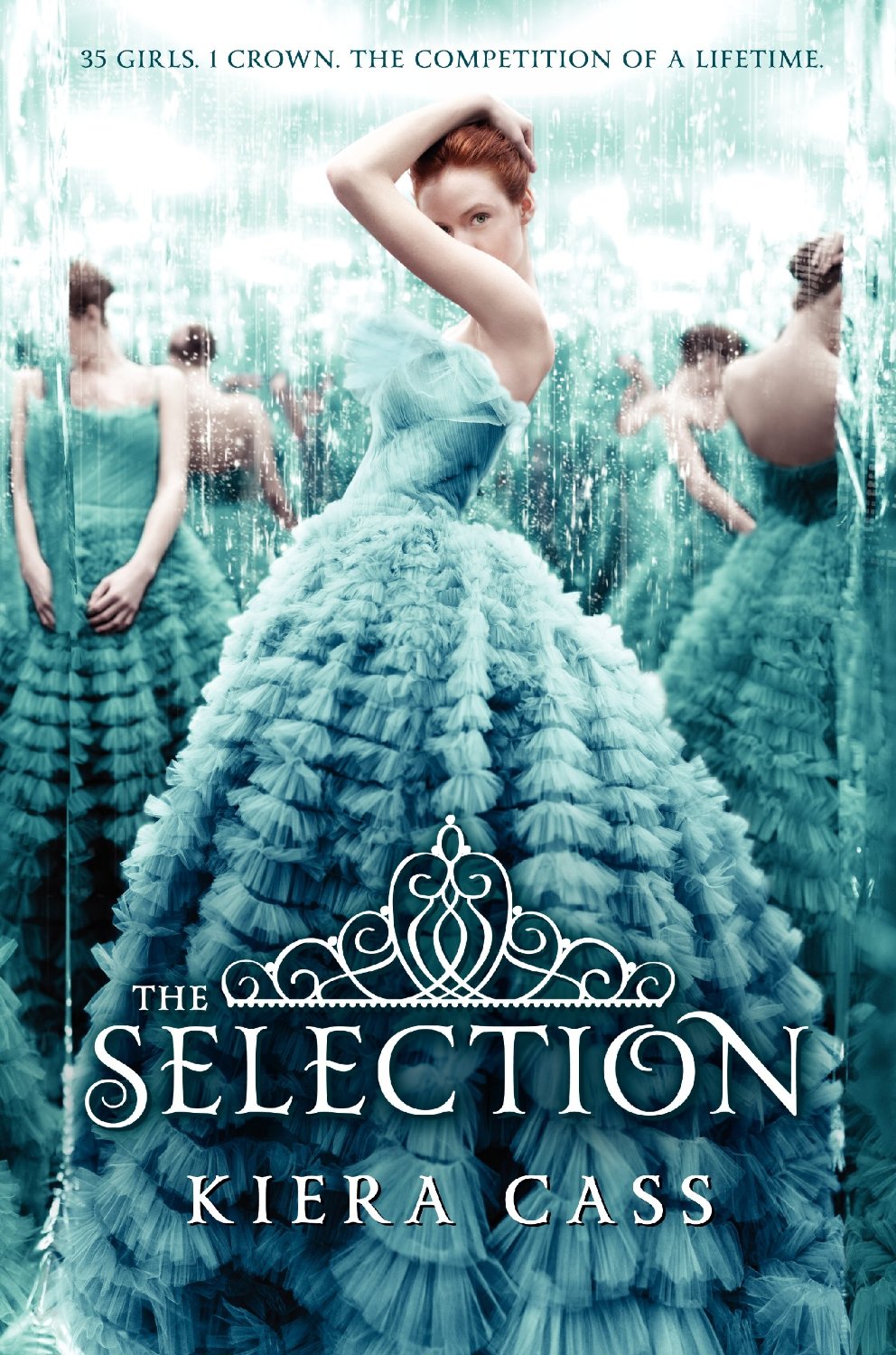 Series: The Selection
Publication: April 24, 2012 by HarperTeen
Summary:
For thirty-five girls, the Selection is the chance of a lifetime. The opportunity to escape the life laid out for them since birth. To be swept up in a world of glittering gowns and priceless jewels. To live in a palace and compete for the heart of gorgeous Prince Maxon.
But for America Singer, being Selected is a nightmare. It means turning her back on her secret love with Aspen, who is a caste below her. Leaving her home to enter a fierce competition for a crown she doesn't want. Living in a palace that is constantly threatened by violent rebel attacks.
Then America meets Prince Maxon. Gradually, she starts to question all the plans she's made for herself—and realizes that the life she's always dreamed of may not compare to a future she never imagined.
My Thoughts:
I honestly thought I wasn't going to like this book at all, but I was completely wrong. Yes, some of the characters were really aggravating, but they really fit the story. I loved the plot, the writing, and some of the characters.
Plot:
"No, I'm not choosing him or you. I'm choosing me."
I love the plot of the story. It definitely is a plot that I thought I wouldn't really enjoy, but I truly loved it. I believe that there are two conflicts in the story: Who the Prince is going to choose among the 35 girls and who America is going to chose between; the prince himself or her first true love. The whole story I was basically gasping and oohing. Talk about drama.
Characters:
"You get confused by crying women, I get confused by walks with princes."
When there is a character that has traits that you like, but also traits that you don't like. In this book the character that fits my description is America Singer. America, yes, she has a odd name, but it suits her and you guys can find that out by reading the series! America is a teenager born into caste five. She is extremely talented. She can sing, play the violin, and the piano. Throughout the novel, I was feeling really mercurial about her. I like how she isn't ashamed about being born into a low caste and how she accepts everyone for who they are. However, even though she is a teenager, when it comes to boys, she is SO annoying. (read the novel and you will see why).
Okay, if you're going to hate a character, go and dislike Aspen, I'm sorry Aspen, but please leave. He was maintainable in the beginning, but after America joined the selection he became someone that I just couldn't relate. He was born into caste six and works extremely hard to help support his family and when America tries to help him out he becomes so UGH. I know you want to help America out as well, but when she assists to help you — take it.
I thought I wasn't going to like this character at all, but he is probably my favorite character. You can guess it, and yes, it's Prince Maxon. He seems so down-to-earth and someone who is human (and not royal).
OTP:
Prince Maxon + Me
I'm joking, but seriously, I would definitely love a Maxon in my life.
"I hope you find someone you can't live without.I really do. And I hope you never have to know what it's like to have to try and live without them."
Prince Maxon + America Singer
We all already saw this coming. Let's be real. Kiss. Marry. Have babies. TO MANY EMOTIONS.  🙂
Overall:
I feel like this is going to be a really wonderful series. The Selection is phenomenal and I definitely thought I wasn't going to get into it, but it turned out to be a great read!
Rate:
---
What did you think? agree or disagree? want to read it? Let me know!